Imagine a future where the Goucher community works with each other to foster relationships through a social network that focuses on the community rather than your data.
Imagine a social network that respects your privacy and your data rather than selling it to other advertisers.
Imagine connecting with the Goucher community in a more intimate way.
Imagine a network owned and maintained by Goucher rather than a shady third-party company.
Now you don't need to imagine, because the solution is here: Gopherdon.
What is Gopherdon?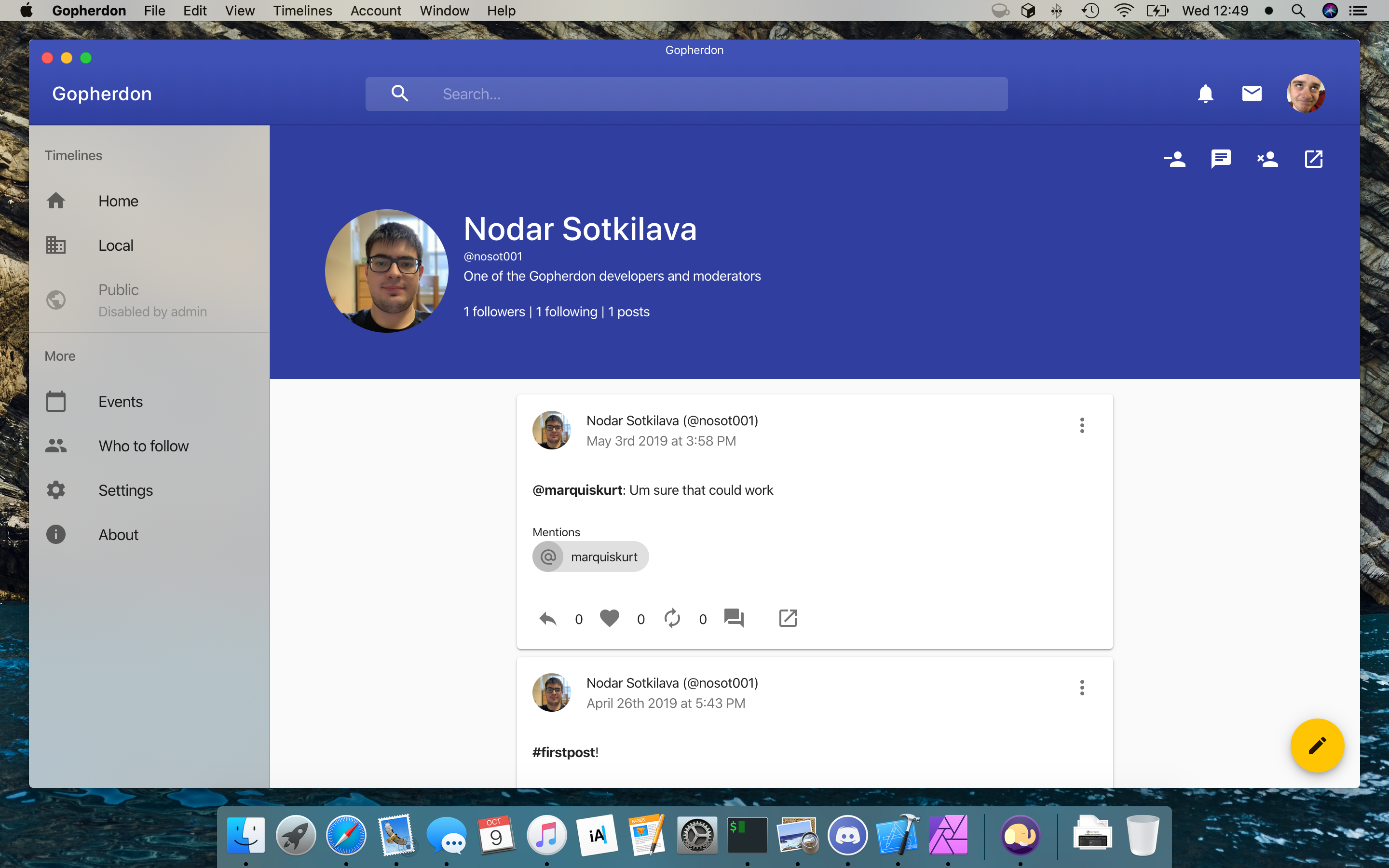 The Gopherdon app, designed from Hyperspace
Gopherdon is a decentralized social network built off of Mastodon that's dedicated to the Goucher community. Gopherdon is currently student-led, student-run, and we hope to keep it that way. It currently has all of the primary features of a given network and continues to grow as Mastodon does:
Image and video uploads
Favoriting and reblogging posts (we call these boosts)
Direct messaging, followers-only posts, and public posts
Polls and "hidden" content
Gopherdon also comes with its own official apps available on the web, desktop, and iOS/Android (soon). And, because Gopherdon is Mastodon-based, it works with any existing app for Mastodon and the fediverse, including Toot!, Mast, Hyperspace, Halcyon, and Pinafore.
Why choose Gopherdon?
Gopherdon will forever be student-led and student-run, from moderation levels down to source code of the apps.
Gopherdon is a network designed around Goucher for Goucher. It isn't purchased from or controlled by another company, meaning that Goucher owns all of the data.
Gopherdon respects your privacy at all levels. No one will track your data or sell you advertisements.
Gopherdon is forever free and open-source software, meaning any student can make their own Gopherdon app to use or contribute back.
See also: `Gophers and Elephants: A Mastodon-supported Goucher Community?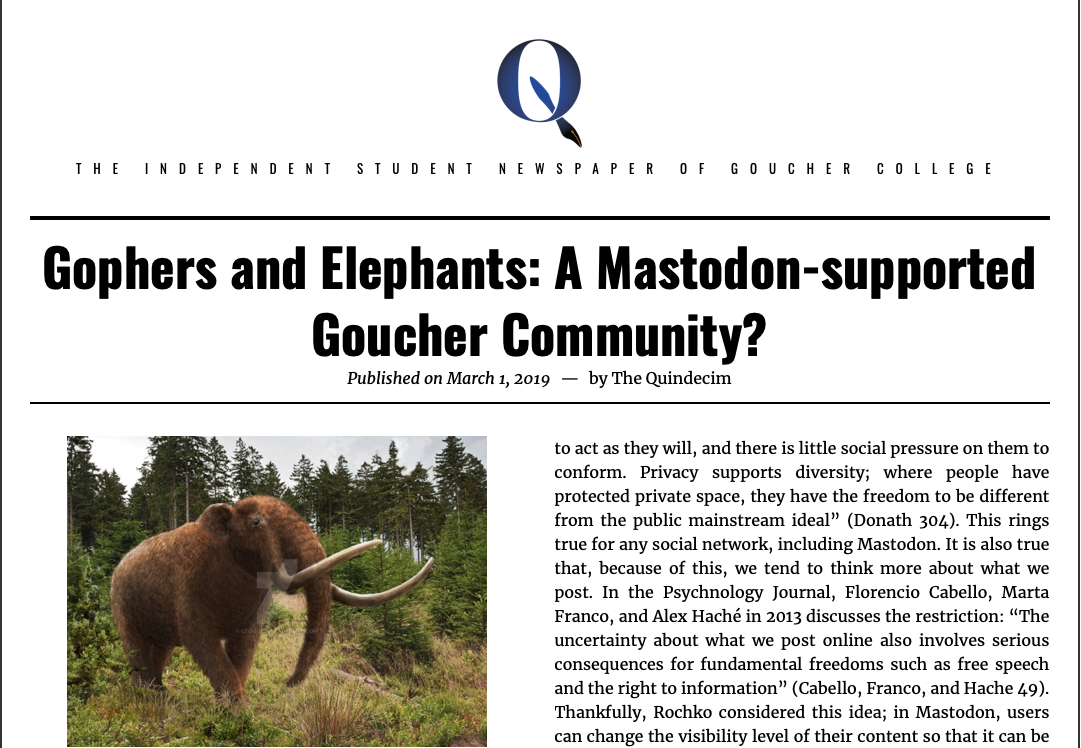 Meet the team
Special thanks to these amazing people:
Prof. Tom Kelliher and the Goucher IT department for helping set up Gopherdon
Eugen Rochko for developing Mastodon
Our initial private beta testers for trying out and supporting Gopherdon
We appreciate your support in creating a better social network for Goucher!